This breakthrough technological innovation was developed by SILAB Research to create a natural and protective cosmetic ingredient featured by high resistance, powerful retraction force and excellent sensory efficacy. To do so, the company has drawn inspiration from the Interpenetrating polymer network (IPN) technology in the field of polymer chemistry. SILAB made use of its expertise in mastering natural and thus transposed this technology to biopolymers in order to meet the current expectations of the cosmetic market in terms of efficacy and naturalness.
FILMEXEL® is composed of galactomannans from Caesalpinia spinosa, a South American shrub considered as the "green gold of the Incas", and sulfated galactans from Kappaphycus alvarezii, a warm water alga that grows in South East Asia. The supply chains for these two natural raw materials are traceable.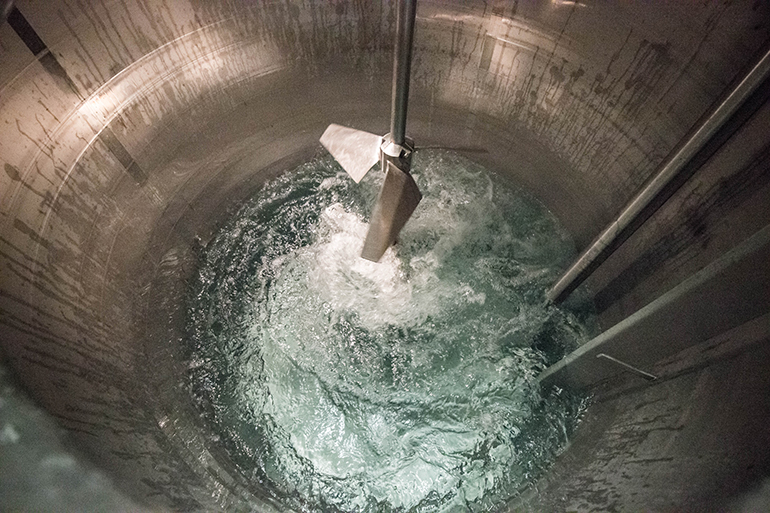 Using a controlled water extraction method developed by the company over several decades, the two biopolymers were extracted and then interpenetrated with the IBPN technology® in order to boost the effect of their intrinsic qualities. This eco-design and chemical-free process results in an advanced network providing both outstanding biomechanical properties and superior film-forming capacities compared to those resulting from a simple mixture of individual biopolymers. Indeed, this targeted cross-linking technology creates a dense and tight meshwork providing the film with multiple and innovative benefits.
With its natural raw materials and environmentally friendly process, FILMEXEL® has a 100% natural origin content according to ISO 16128*. This highly concentrated preservative-free powder further limits the carbon footprint by reducing transport and storage volumes.
* This standard aims to harmonize the principles of natural cosmetics at the international level.