Digital imaging
A multi-discipline pole
Digital imaging
THE SILAB "DIGITAL IMAGING PLATFORM"
SILAB decided to cluster, on a single platform, image acquisition tools, innovative and specific image processing tools and powerful computer software for visually illustrating cosmetic benefits and understanding biological mechanisms of action of active molecules. This results in successful automated, quantitative, comparative and multiparametric analyses of skin using an unlimited number of 2D, 3D or 4D high-resolution digital images.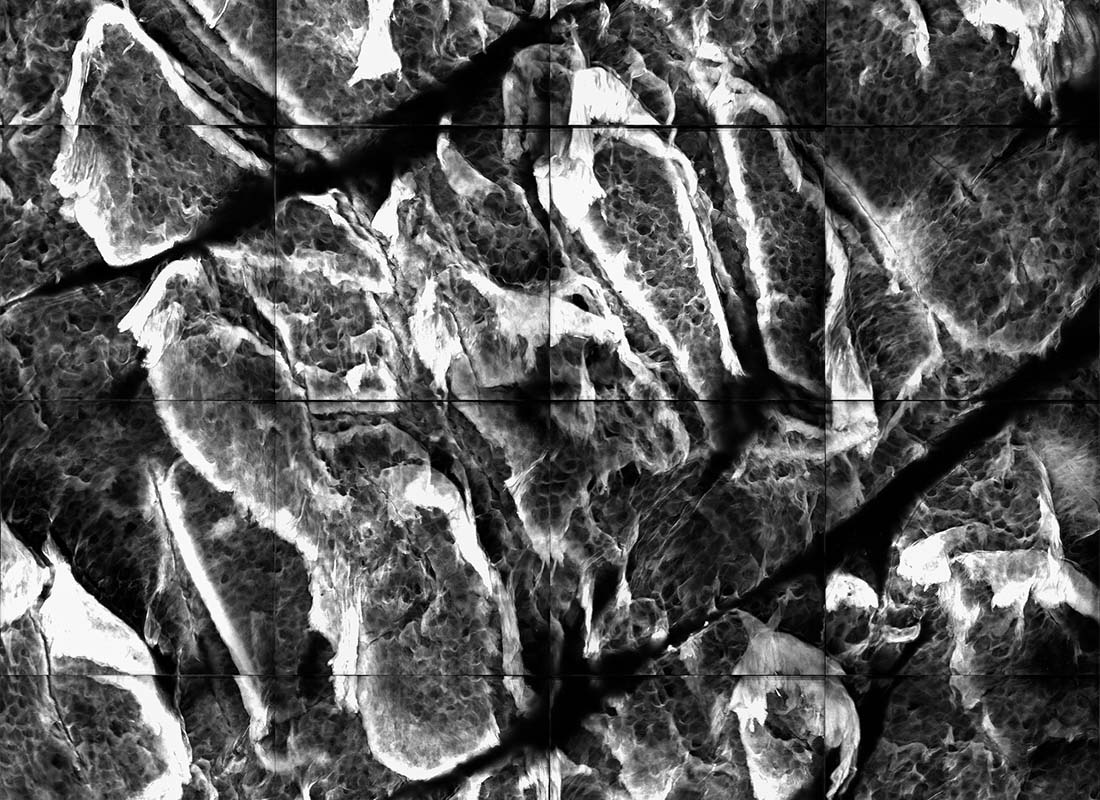 SILAB'S HIGH-TECH IMAGE ACQUISITION EQUIPMENT
High-resolution images are produced from in vivo and in vitro efficacy laboratories with image acquisition tools including a fringe projection apparatus, a confocal microscope in vivo, a confocal microscope in vitro, a Visia-CR camera, and low and high frequency ultrasound scanners. They are used in strict compliance with conditions of the biological material or panelists, as well as the environment, in order to obtain quantification results that are high value for the company.
MACROSCOPIC AND MICROSCOPIC EXAMINATION OF THE SKIN
This digital imaging expertise leads to a better understanding in vitro of biological signaling pathways and also to quantity in vivo the cosmetic benefits of active ingredients, for example by assessing the skin's barrier function, the state of dermal fibers, skin microrelief, the size of pores, cellulite and more. The company thereby relies on multi-discipline know-how, such as mathematics, computer science, skin biology, statistics and clinical studies.
Mainzer et al., New insights for skin barrier function analysis: an in vivo quantitative approach through confocal microscopy coupled to image processing, PAPSBRS podium presentation, 2017.
Jugé et al., MitoshapeTM: a new quantitative tool to analyze mitochondrial dynamics in live cells, Imaging the Cell podium presentation, 2017.
Le Guillou et al., In vivo confocal microscopy: from the optical biopsy of the stratum corneum to the quantification of the barrier function, ISBS podium presentation, 2018.
SELECTION OF ACTIVE INGREDIENTS
This expertise is at the origin of the development of innovative natural active ingredients that provide the skin with multiple cosmetic benefits.