Innovation & Research
Innovation is at the heart of our development strategy. We aim to be a forerunner and to surprise our customers by offering innovative scientific concepts and safe and effective patented natural active ingredients in compliance with cosmetic regulations.
1/3 of our employees are dedicated to research and development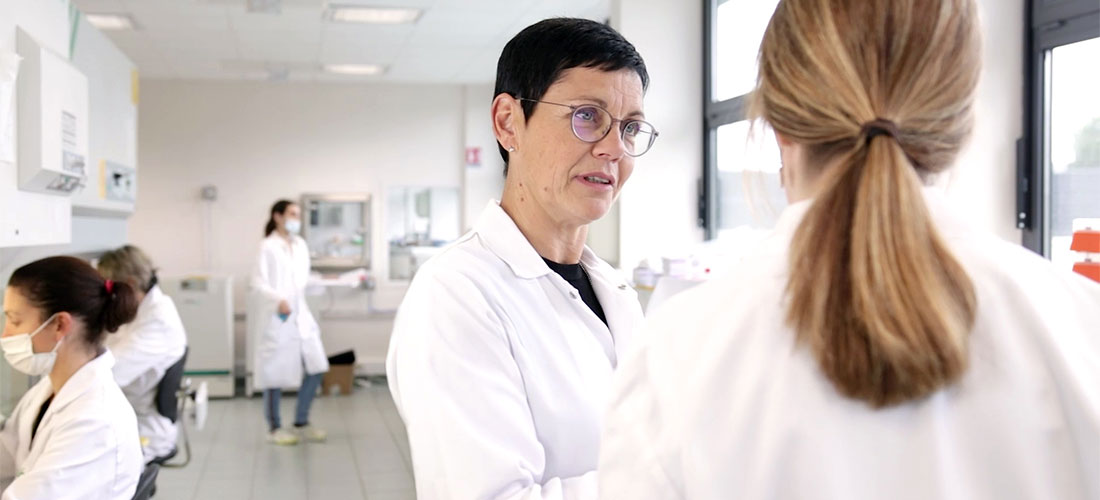 Jobs
Our research and development teams contribute to the advancement of active cosmetics.
Skilled in many scientific disciplines (plant biology, microbiology, biochemistry, chemistry, analytics, cutaneous biology, cell biology, biophysics, sensory analysis, processes, bioinformatics, etc.), doctors, engineers, and highly qualified technicians provide their expertise to ensure the in-house integration of our research activities, from the sourcing of raw materials to the design and promotion of our future active ingredients.
Our research center is equipped with ultra-modern technologies, enabling our various teams to profile raw materials as well as extract, purify, and demonstrate the efficacy of active molecules while ensuring their safety.
Regulatory affairs project leader
Innovation Manager Project Leader