Phytotensors
30 years of expertise
Phytotensors
FOR A LIFTING, ANTI-WRINKLE AND SECOND SKIN EFFECT, WITH PROVEN IMMEDIATE EFFICACY
Natural tensors of plant origin (or phytotensors) form a transparent and non-sticky film that perfectly fits the skin. Their mechanical stretching action smooths microrelief and attenuates the depth of wrinkles to provide smoothing and lifting effects, seen and felt immediately. SILAB's innovation is based on its unique ability to combine each new generation of phytotensors with a new technology and scientifically proven performance in terms of efficacy, sensoriality, formulation capacity and make-up long-lasting effect. SILAB has obtained 32 patents, making it a genuine leader in this field.
CONSTANT TECHNOLOGICAL INNOVATION
Based on its recognized expertise in active molecules obtained from plants, SILAB exerts perfect control over the techniques of extraction, purification, enzymatic hydrolysis and biopolymerization. As new technologies are developed, polymerization of plant proteins (POLYLIFT®), purification of natural polysaccharides (OSILIFT®) or biopolymerization of sugars (INSTENSYL®) all augment the cosmetic benefits of phytotensor active ingredients. This leads to a variety of performances: sensorial (immediate tensor result), instrumental (immediate or long-term anti-wrinkles action) or aesthetic (make-up long-lasting effect).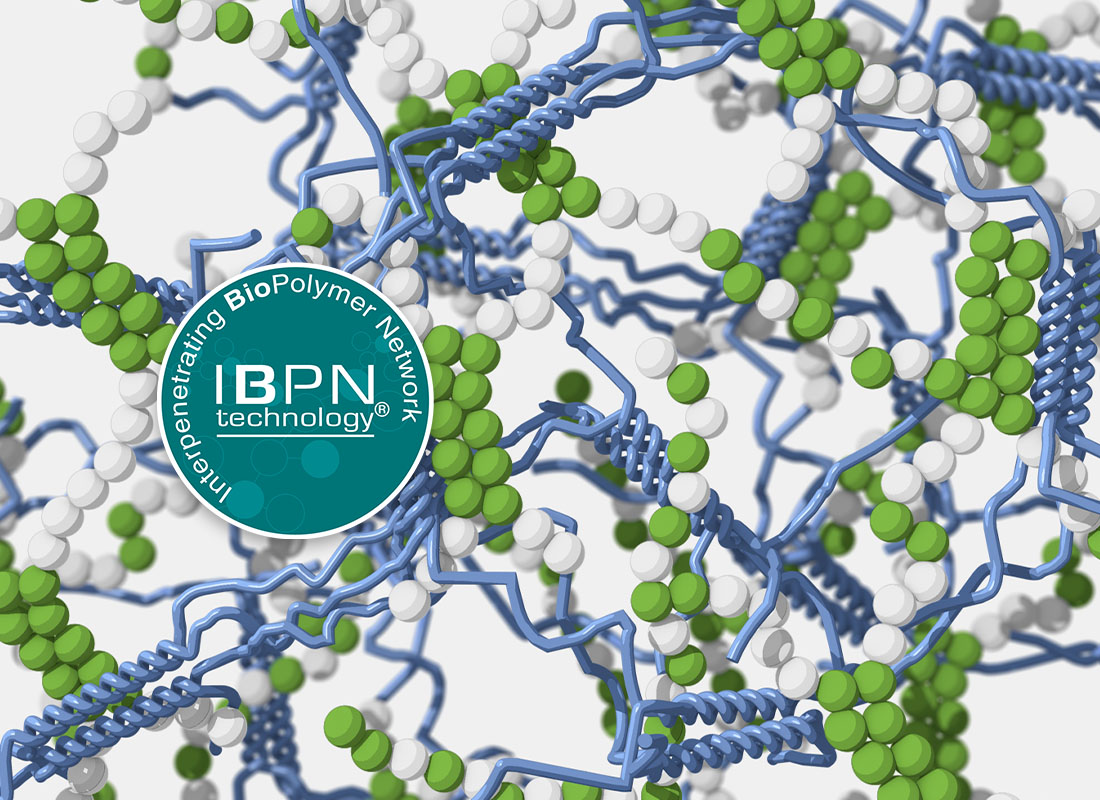 IBPN TECHNOLOGY®
In 2016, SILAB perfected IBPN technology® (Interpenetrating BioPolymer Network technology), based in progress in the field of interpenetrating networks of polymers. This interpenetrating network of two biopolymers creates a tight and dense mesh that provides outstanding biomechanical properties and film-forming capacities superior to those obtained with a simple mixture of biopolymers. This results in a "second skin" film that is resistant, flexible and non-occlusive (FILMEXEL®). IBPN technology® opens the door to new applications for biopolymers in cosmetic and dermo-cosmetic markets that are constantly seeking efficacy, innovation and naturality. More details on our 30 years of expertise in phytotensors
Boudier et al., Tenseurs naturels : innovation, expertise et savoir-faire. Expression Cosmétique, Guide des ingrédients, 2011.
SELECTION OF ACTIVE INGREDIENTS
This expertise is at the origin of the development of innovative natural active ingredients that provide the skin with multiple cosmetic benefits.