Spray drying
From liquid form to powder
Spray drying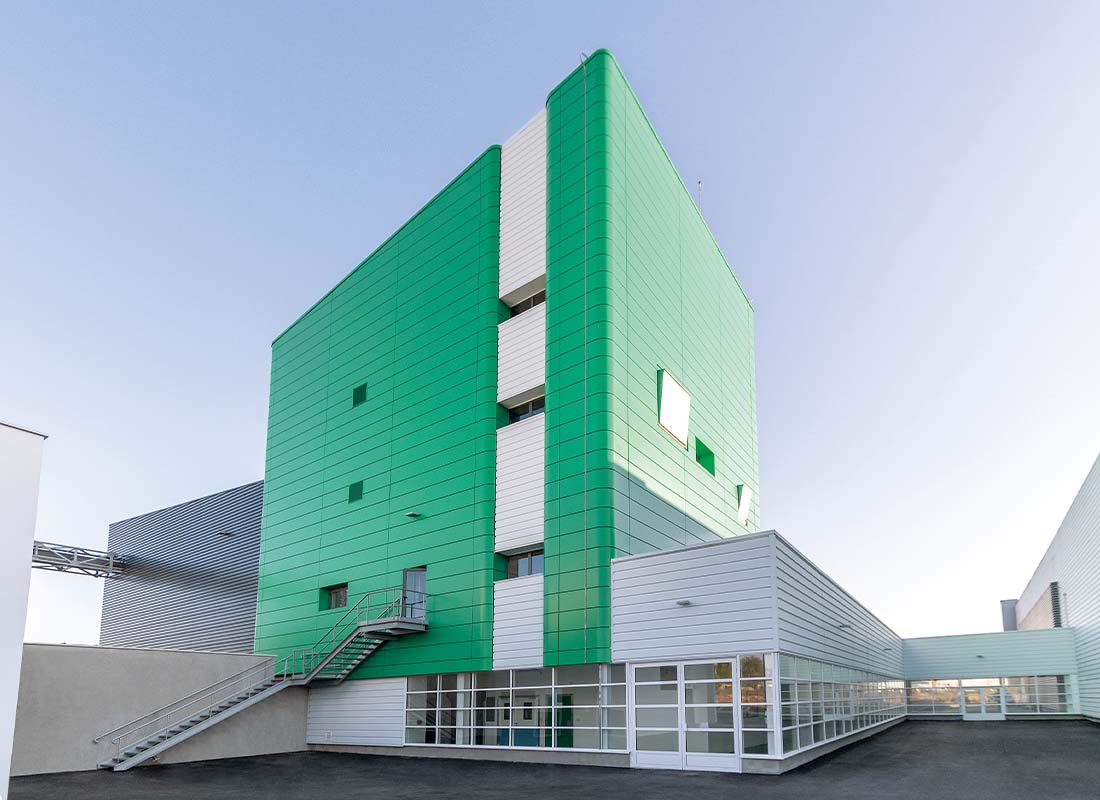 A STRATEGIC INVESTMENT
SILAB selected spray-drying technology to transform its active ingredients into a dry form. The process consists of spraying the liquid product into a spray of droplets that pass through hot air to form a powder with specific characteristics (particle size, moisture, dispersibility, etc.).

In September 2019, a high-tech automated powder production unit began operating at the company's unique manufacturing site. Standing 20 m (65 ft.) tall and with an area of over 1,800 m² (19,000 sq. ft.), the building includes a spray-drying tower designed for an annual production capacity of 80 to 120 metric tons.
CUTTING-EDGE TECHNOLOGY
Bringing this production technology in house allows the company to offer its active ingredients in preservative-free powder form. This fits into a strategy of diversifying the company's cosmetics offerings while meeting the current expectations of medicalizing skin care.

This production plant complies with the pharmaceutical GMP. This guarantee is combined with highly innovative process engineering, achieved through the use of pilot-scale equipment positioned earlier in the process to verify technical feasibility, and through packaging in controlled-atmosphere areas. The entire process ensures the production of powders with very strict bacteriological standards, less than 100 bacteria per gram.
POWDER WITH MULTIPLE BENEFITS
The powder is water-soluble and offers an extended shelf life. It is easy to formulate for cosmetics and dermo-cosmetics, while also offering a smaller use level than the liquid version, due to its higher concentration of active molecules. The absence of preservatives diminishes the impact on health and natural ecosystems, in line with the company's sustainable policy.
SELECTION OF ACTIVE INGREDIENTS
This expertise is at the origin of the development of innovative natural active ingredients that provide the skin with multiple cosmetic benefits.