Autophagy
"Recycling" in skin cells
Autophagy
FROM DETOXIFICATION TO LONGEVITY
Autophagy is the process that recycles waste cluttering cells and that interferes with their correct operation. It is therefore a powerful machinery for cellular detoxification. This dynamic and natural key system for recycling skin cells attenuates their premature aging and thereby maintains overall homeostasis of the skin.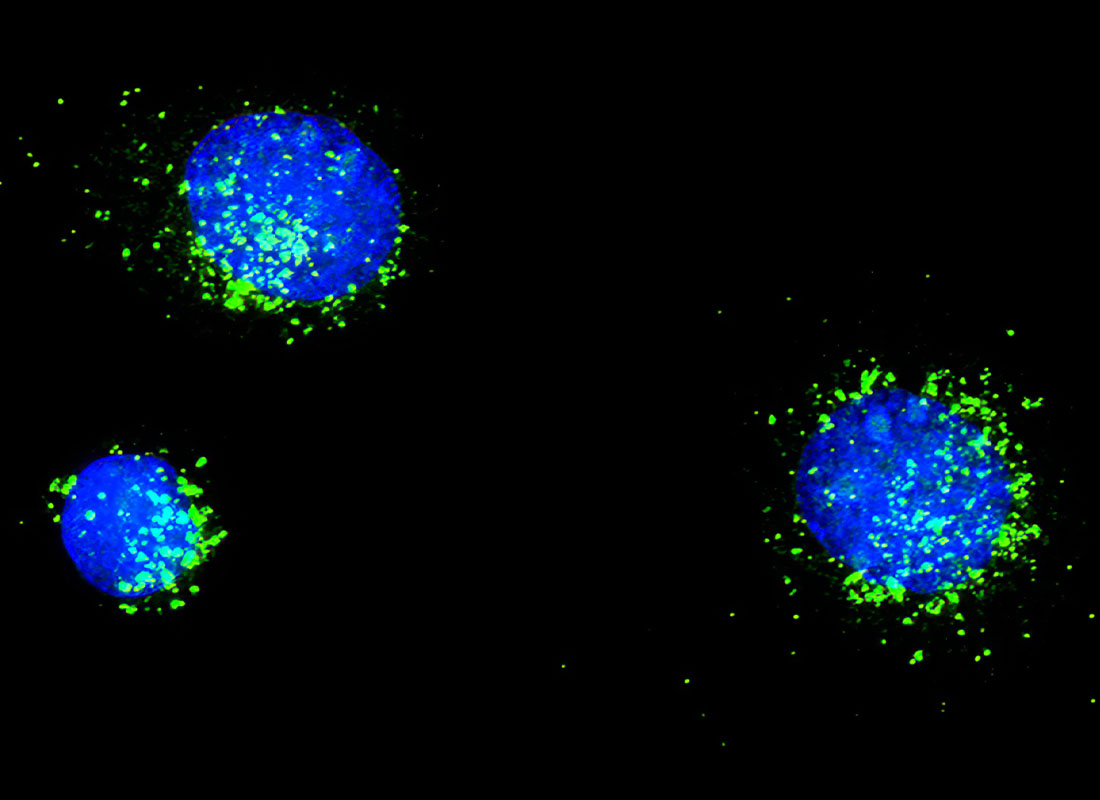 SILAB, PIONEER IN SKIN AUTOPHAGY
As early as 2006 and for the first time in basic research on healthy primary human skin cells, SILAB showed the existence of autophagic activity in the skin. This research was conducted in partnership with renowned research teams. The active ingredient CELLDETOX® was born from this overall understanding of the inner workings of autophagy.
A TARGETED AUTOPHAGIC PROCESS: MITOPHAGY
Mitophagy is the autophagic system specific to mitochondria. It was discovered later and plays an important protection role in limiting the propagation of stress by the early elimination of highly damaged mitochondria (see ALGOPHAGYL®). SILAB's discoveries concerning skin autophagy and mitophagy have been supported by 5 patents, 2 theses and 9 worldwide scientific communications.
Aymard et al., Lightening on autophagy signaling pathways of skin cells, IFSCC congress, podium, October 2009.
Aymard et al., The Autophagic System: A new Era in Skin Cell Detoxification, IFSCC magazine, 13, 1, 17-27, 2009.
Aymard et al., A New Era in Skin Detoxification: the Autophagic System, SCC Annual Scientific Meeting poster, December 2009.
Aymard et al. Autophagy in human keratinocytes: an early step of the differentiation?, Experimental Dermatology, 20, 263-268, 2010.
Guzman et al., Autophagie : mécanisme clé anti-âge, Expression cométique : guide des ingrédients cosmétiques, 210-213, 2013.
Guzman et al., Autophagy improved for detoxification and longevity, Personal Care, 7, 2, 53-56, 2014.
Boudier et al., Skin homeostasis and autophagy: past, present and future connections? IFSCC congress, podium, October 2014.
Rouaud-Tinguely et al., How did SILAB unlock the secrets of cutaneous autophagy? Back on more than 10 years of expertise, H&PC Today, 12, 2, 49-51, 2017
Boudier et al., Prohibitins, mitochondrial dynamics & mitophagy, three pathways at the heart of cell anti-stress strategy, IFSCC congress, podium, October 2017.

SELECTION OF ACTIVE INGREDIENTS
This expertise is at the origin of the development of innovative natural active ingredients that provide the skin with multiple cosmetic benefits.