What is the project?
For this new local biodiversity conservation project, SILAB has partnered with BeeOdiversity, a company that has developed an innovative system for collecting and analyzing pollen from hives, which respects bees.
Two hives have been installed and are managed on SILAB's site by a local beekeeper. On average, these two colonies will gather 8 billion flowers per year on a 700-hectare area around the site (a radius of 1.5 km).
The pollen collected by the bees is taken during the beekeeping season (between April and October), in very small quantities, thanks to a special trap door on the beehive. It is then analyzed to define the plant species in the area.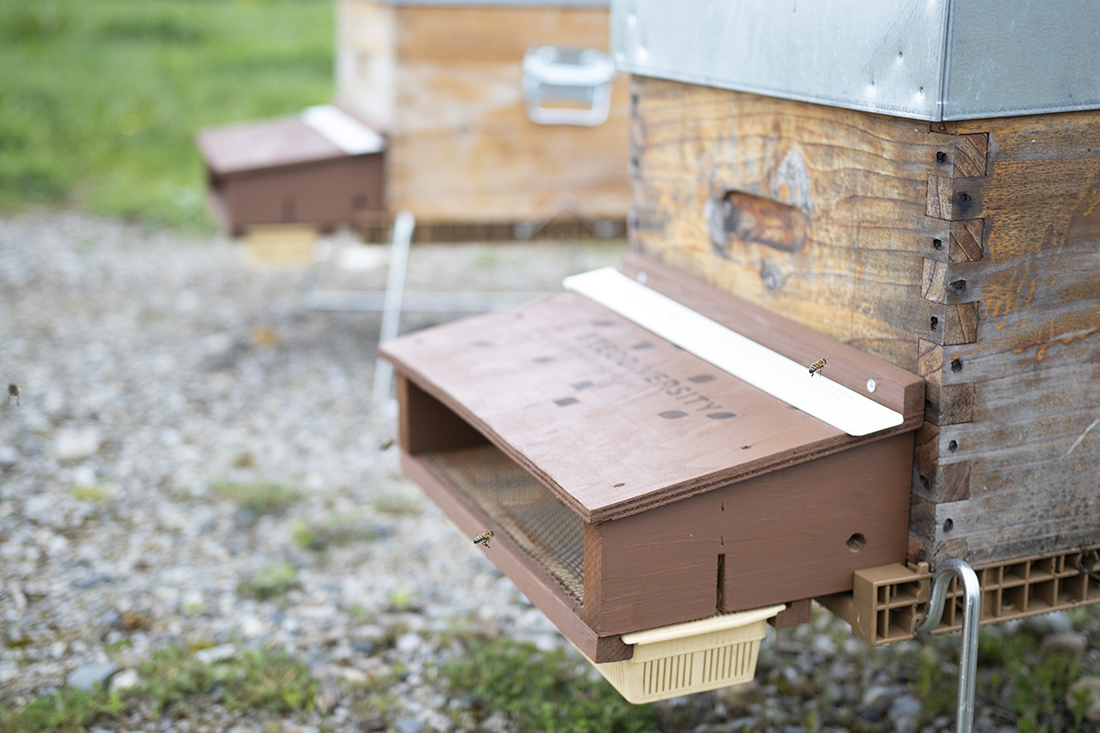 What is the expected impact?
This original solution makes it possible to study the evolution of biodiversity at different seasons by combining both the genius of nature and a scientific approach.
By precisely analyzing the pollen collected by the bees, the objective is to identify under-represented plant species and to implement relevant and targeted actions in the medium term on the surrounding plant biodiversity.
What are the next steps?
Between now and October 2022, several periods of pollen collection and analysis will take place, enabling BeeOdiversity to submit its report and recommendations at the end of the year.
In line with its ambitious environmental policy, SILAB will use these findings to develop a specific action plan to improve plant biodiversity with a positive impact on all ecosystems.
This new project is fully in line with the company's overall CSR commitment and its continuous improvement policy as evidenced by its Actively Caring program.