Rising demand for natural and sustainable products
The issue of sustainability in many industries is now at the heart of concerns, starting with growing consumer demands for more environmentally friendly "eco-products". Global awareness of the balance between economic development and conservation of nature has led consumers to adopt lifestyles and consumption patterns different from those of previous generations. Today, shopping and buying are acts that have taken on a more ethical and more responsible sense, and that encourage activism in support of various causes that are close to our hearts.
Ethical-conscious consumers influence the development of cosmetics
In this context, the beauty industry has a considerable role to play. This sector has many challenges concerning sourcing of raw ingredients, energy consumption, carbon footprint, biodegradability, fair trade and equal opportunities. These commitments generate more consumer loyalty and transparency concerning formulas reinforces relations of trust with consumers. 43% of generation Z consumers are willing to pay a premium for ethical and sustainable products and to promote them on social media.
Co-products: a strategic solution for eco-conception
According to the Food and agriculture organization (FAO), about a third of the edible part of food for human consumption is lost or wasted, from the initial production of the products to their consumption. Beyond these losses, this waste requires significant water consumption, and it unnecessarily generates greenhouse gas emissions that contribute to climate change.
Co-products are the different fractions of a product generated during the processing of natural raw materials. Using them as a source of natural active ingredients offer the opportunity to provide a more ethical and environmentally approach to a product: create value rather than waste.
According to the International business machines corporation (IBM), almost 70% of environmentally conscious buyers will pay more for upcycled products, while more than half of these buyers are willing to change their shopping habits if they know it will help reduce negative impacts on the environment.
SILAB's natural active ingredients from co-products
During the development of natural active ingredients, SILAB consider the use of co-products for two reasons: technical and societal. First of all, they offer advantageous contents of active molecules of interest. Secondly, this source of supply makes it possible to improve profit at the same time as limiting environmental impacts.
Today more than 15 natural active ingredients are obtained from co-products whose properties extend to several fields of application: anti-aging, firming, repairing, anti-irritant, etc. Among these ingredients, we can mention these two examples:
Coconuts are prized for their extensive nutritional richness as well as for the fresh and unique fragrance they exude when opened. SILAB has chosen to promote coconut flour, a co-product of great interest which concentrates a large number of beneficial properties for the skin. SENSORIALINE® is an active ingredient that awakens the senses of smell and taste of aged skin by activating the epidermal olfactory and taste receptors to promote epidermal regeneration, increase hydration and revive complexion radiance.
To ensure the supply of this raw material, SILAB relies on the expertise of Sri Lankan companies whose sectors are certified. This choice guarantees traceability of the active ingredient starting from the plot to land. Specializing in the production and processing of coconuts, the companies are located as close as possible to the coconut groves and thus closely monitor the quality of the fruit up to the production of flour. The selected sectors are certified organic and recognized for their good manufacturing practices.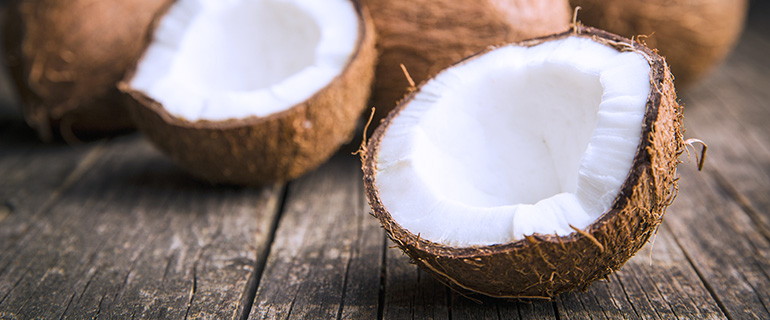 Rice is the third most abundant crop grown in the world. When brown rice is whitened to white rice, the bran (the outer layers of the rice grain) and the germ (embryo) are mechanically removed. These outer layers contain 60% of the nutritional values of rice. SILAB was bio-inspired by the co-product of rice to develop ERISIUM®. This natural active ingredient acts as guardian of cellular proteostasis targeting the endoplasmic reticulum, in order to reactivate the metabolism of old fibroblasts for an anti-wrinkle and radiance boosting effect.
The Italian supply chain is located in Po valley. Italy is Europe's biggest producer of rice and since the 8th century, this raw material has been cultivated in this region, particularly in the Vercelli, Novara and Pavia areas. The supplier is a family company that has existed for more than 100 years. Since its creation, it has developed a strong partnership with the surrounding rice producers.